Experience the Heart of Swiss Alps Cheese Making Right in Oxford County.
* Due to COVID-19, Affinage 101 Workshops are currently not being scheduled.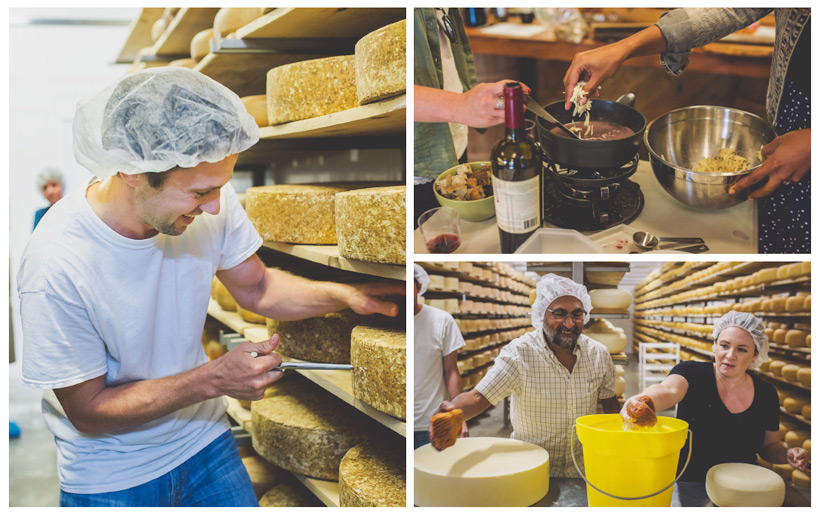 Walk in the shoes of a local cheese maker when you get a behind-the-scenes look at Gunn's Hill Artisan Cheese, nestled in the rolling countryside of Oxford County. You'll be greeted with delicious artisan cheese before heading into the stunning aging rooms to learn about how Gunn's Hill crafts unique artisan cheese with recipes developed by cheese maker Shep Ysselstein while studying in the Swiss Alps.
Learn about the heart that goes into each wheel of cheese, and what aging process secrets sets their cheese apart as you wash and flip them and of course, indulge in some too! Next, join the cheese maker to learn how to judge the quality of cheese and understand the various flavour profiles. You'll go head to head with the cheese maker to test your palette and learn to refine it.
Finally, wind down this experience in groups of 3 people by creating a delicious cheese fondue from scratch. Each fondue will use a different combination of Gunn's Hill Artisan Cheese. As the cheese is melting there will be time to mingle, taste different varieties of cheese and sample the fondue creations from other groups.